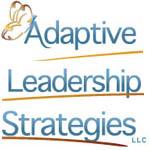 Adaptive Leadership Strategies, Llc
For Business and Organizational Leaders
Contact - Adaptive Leadership Strategies, Llc
11710 Plaza America Drive Suite 2000
Reston VA 20190
United States
Send a message - Adaptive Leadership Strategies, Llc
Legal information - Adaptive Leadership Strategies, Llc
| | |
| --- | --- |
| Nature | Head Office |
| Year established | 2011 |
| Describe your Company and attract Business opportunities (SIC87) | Business Services, Not Elsewhere Classified (7389) |
| No employees (address) | 0-9 Employees |
| No employees | 0-9 Employees |
| Kompass ID? | USN12155562 |
| Kompass member for | + 1 years |
| Membership | Booster |
Presentation - Adaptive Leadership Strategies, Llc
Adaptive Leadership Strategies, LLC, offers coaching and consulting solutions to help companies develop and grow top talent. Based in the Washington, DC area, our coaches work with clients to drive change and improve performance. Our strategic approach begins with working to strengthen alignment between organizational and individual, and/or team objectives. We partner with companies to help top talent better manage change and transition, and improve operating results through the strategic development of leaders and high potential employees. From the beginning of the employee lifecycle to the end, our coaches and strategic partners provide information to help companies select the right people for key positions and manage them to their full potential. Mobility and Relocation Coaching Few circumstances can bring about more change and transition than a relocation assignment. We offer coaching programs for transferees, their accompanying spouses and partners to help them better adapt to new responsibilities and locations, to achieve more successful relocation assignments.
Company's Videos - Adaptive Leadership Strategies, Llc
General Information - Adaptive Leadership Strategies, Llc
News - Adaptive Leadership Strategies, Llc
Other
Improving Relationships: The Benefits of 360 Feedback for Teams and Individuals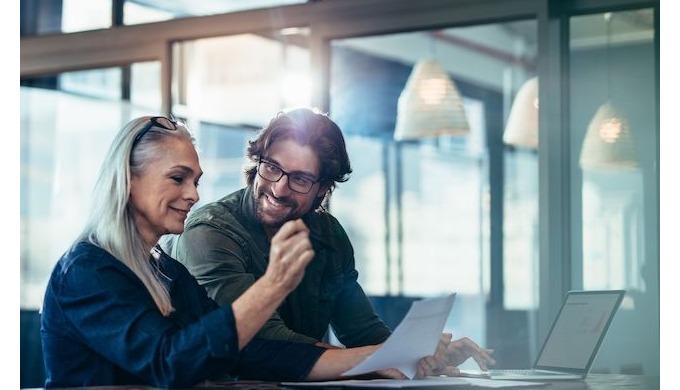 Date: March 4, 2021 3:28 PM
End: March 31, 2022 2:28 PM
The benefits of conducting 360 surveys to collect feedback have been well documented. 360 survey responses provide great insight into an organization's overall health and its leadership. They are called 360's because they represent a compilation of feedback and input from a circle of observers, adding facets of objectivity to what can be a very subjective process. Gathering input from colleagues who work for, and with an individual provides a panoramic view of how he/she "shows up" in the workplace, ideally mitigating the influence of bias on a person's overall rating that can be present when based on a single point of view.

Receiving feedback is a gift! It is how we learn and grow. But it can be difficult to request feedback from others, and even more difficult to offer feedback if you have concerns about how it will be interpreted. When used effectively, potential benefits of gathering 360 feedback can include improved manager/direct-report communication and relationships, more productive, higher value relationships among colleagues and greater alignment with senior management priorities and organizational strategic objectives.

Two important components of 360 implementation are anonymity and respondent selection. It is important that direct report, peer and colleague raters are assured that their unique responses will be kept confidential and that they trust the process. It is also important that respondents selected are not limited to those who have a good relationship with the person receiving feedback.

Below are a few examples of the gains that can result from a 360 survey program when well implemented:

Increased self-awareness. The range of perspectives represented by 360 survey respondents provides the feedback recipient with greater awareness of the impact of his or her behavior on others. By gaining insight into how they are viewed by peers, managers and direct reports, the person can assess whether his or her intentions are aligned with how their behavior and actions are perceived. Feedback also provides insight into the perceptions of different response groups (E.g. direct resorts vs. peers), and how interactions with colleagues may vary from one group to another.

Insight into team dynamics. When all members of a team or group receive 360 feedback, team reports reflecting aggregate results can provide a lens for identifying themes and reflections of the team's culture. Bringing team members more in tune with how they are perceived collectively (including their perceptions of each other) can reveal meaningful opportunities to address priorities and expectations that impact everyone's role on the team. This is especially the case when there has been a transition in team leadership.

Employees feel valued. By asking for their input, employees are more likely to feel that their opinions are valued by their employer, senior leaders, managers and colleagues. When receptiveness to feedback is demonstrated and encouraged, employees are more likely to voice honest opinions and concerns. This contributes to a more open culture characterized by transparency, and encourages dialogue among colleagues, direct reports and managers, all elements that contribute to good working relationships.

Utilizing 360 feedback has clear and tangible benefits that go beyond the leadership and general health of an organization. It can have a great impact for teams and individuals by creating the optimum conditions for improving and strengthening working relationships.

360 feedback surveys are not one size fits all. Everyday language and terms can vary significantly based on the research methodology used by the survey publisher to measure reliability and validation. When considering the use of a 360 survey, it is important to select a survey design and approach that is aligned with your organization's overall evaluation approach and professional development strategy.

Let's Talk!
We are pleased to offer a variety of 360 survey options. If you would like to learn more about how 360 survey implementation could enhance your overall professional development program, we would love to hear from you!

Other
Improving Relationships: The Benefits of Cross-Cultural Training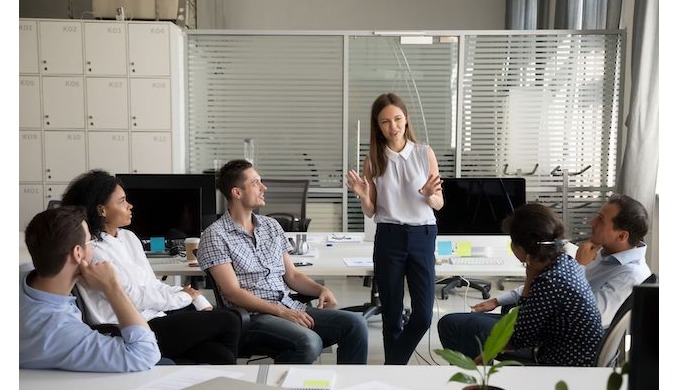 Date: February 11, 2021 2:57 PM
End: July 1, 2022 1:57 PM
Fostering strong, positive relationships is one of the key components of any successful business. When seeking to improve relationships, both internally and externally, cross-cultural training can be a powerful tool to enable better communication and foster greater understanding among colleagues, teams and organizations. While the benefits of cross-cultural training for individuals or individual teams is well documented, this enhanced level of awareness and understanding can bring a number of wider organizational benefits that go beyond individual working relationships.
Enhanced Team Effectiveness.
Cross-cultural training provides an opportunity for employees to learn how to interact with people from different cultural backgrounds more successfully. This can enhance the effectiveness of teamwork, leading to greater productivity and efficiency. Cross-cultural training can also enhance management and leadership skills which also play a vital role in ensuring team success. This has even greater significance with the predominance of remote work and the absence of informal personal interaction that enables colleagues to learn more about each other.
Competitive edge.
Cross-cultural training can improve external relationships. By enhancing your employees' understanding and ability to interact with people from different cultural backgrounds, a competitive edge can be gained through a better ability to communicate with potential clients and partners.
Increased adaptability.
Cross-cultural training can provide employees with a better ability to modify their behaviors depending on the environment and cultures they are working with, and within. This increased adaptability can be beneficial when planning to relocate employees to new locations, either locally to new teams or globally on an international assignment, by providing a good foundation on which to successfully form new professional relationships.
Investment in cross-cultural training is key for all organizations committed to enhancing working relationships that drive organizational success.
Let's Talk!
Development and implementation of a tailored cross-cultural training program provides countless advantages and benefits for employers and employees alike. For information about our services, please visit our website at
www.adaptiveleadershipstrategies.com
. To find out about how we can help you with your learning and development requirements, email your request to
info@adaptiveleadershipstrategies.com
, or call +1 703 723 6509.
Location - Adaptive Leadership Strategies, Llc
Key figures - Adaptive Leadership Strategies, Llc
Activities - Adaptive Leadership Strategies, Llc
Producer
Distributor
Service provider
Other classifications (for some countries)
SIC (US 1987) : Business Services, Not Elsewhere Classified (7389)
NAICS (US 2012) : All Other Business Support Services (561499)
NAICS (US 2012) : Other Management Consulting Services (541618)
SIC (US 1987) : Business Consulting Services, Not Elsewhere Classified (8748)
国产乱了真实在线观看_久草电影_一本到高清在线视频观看